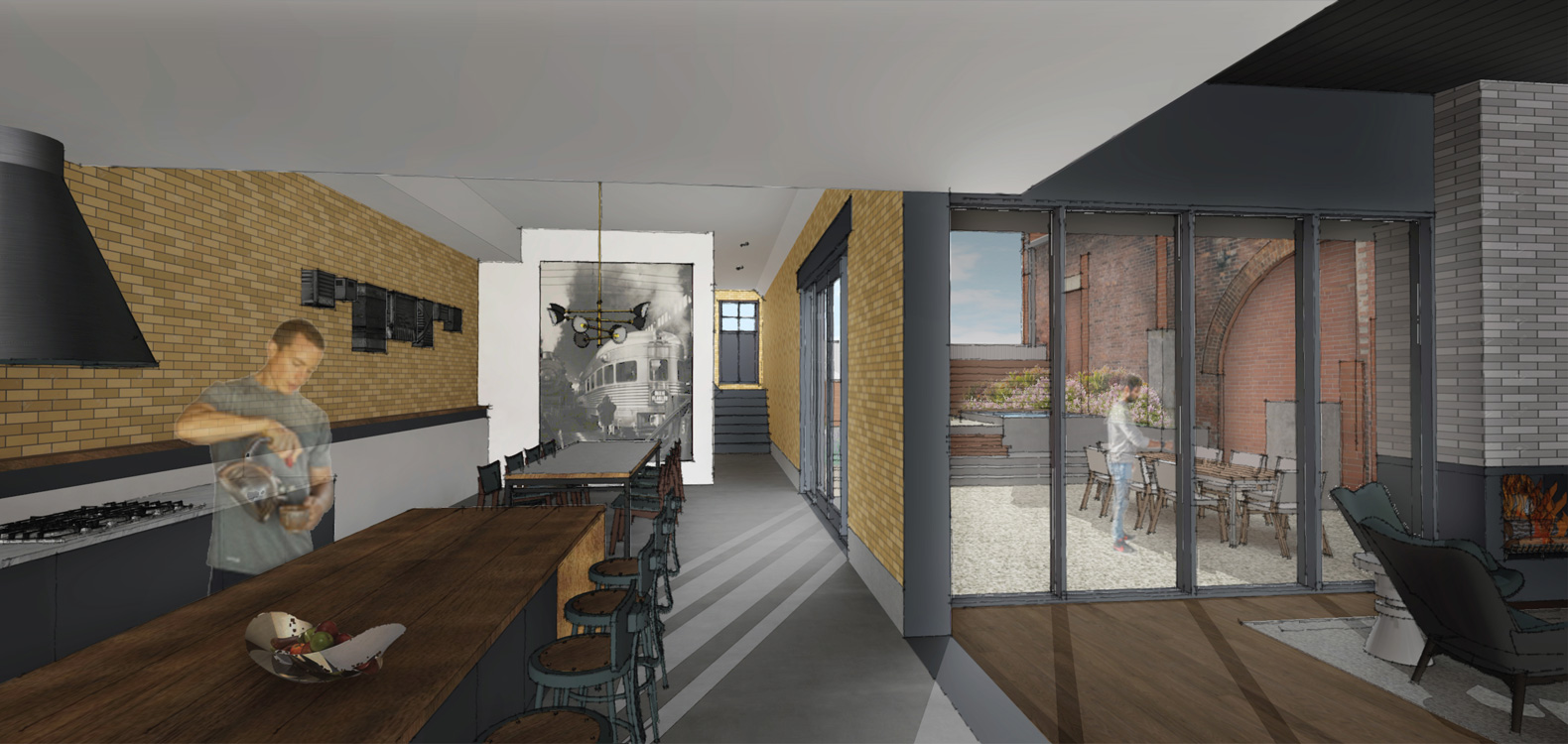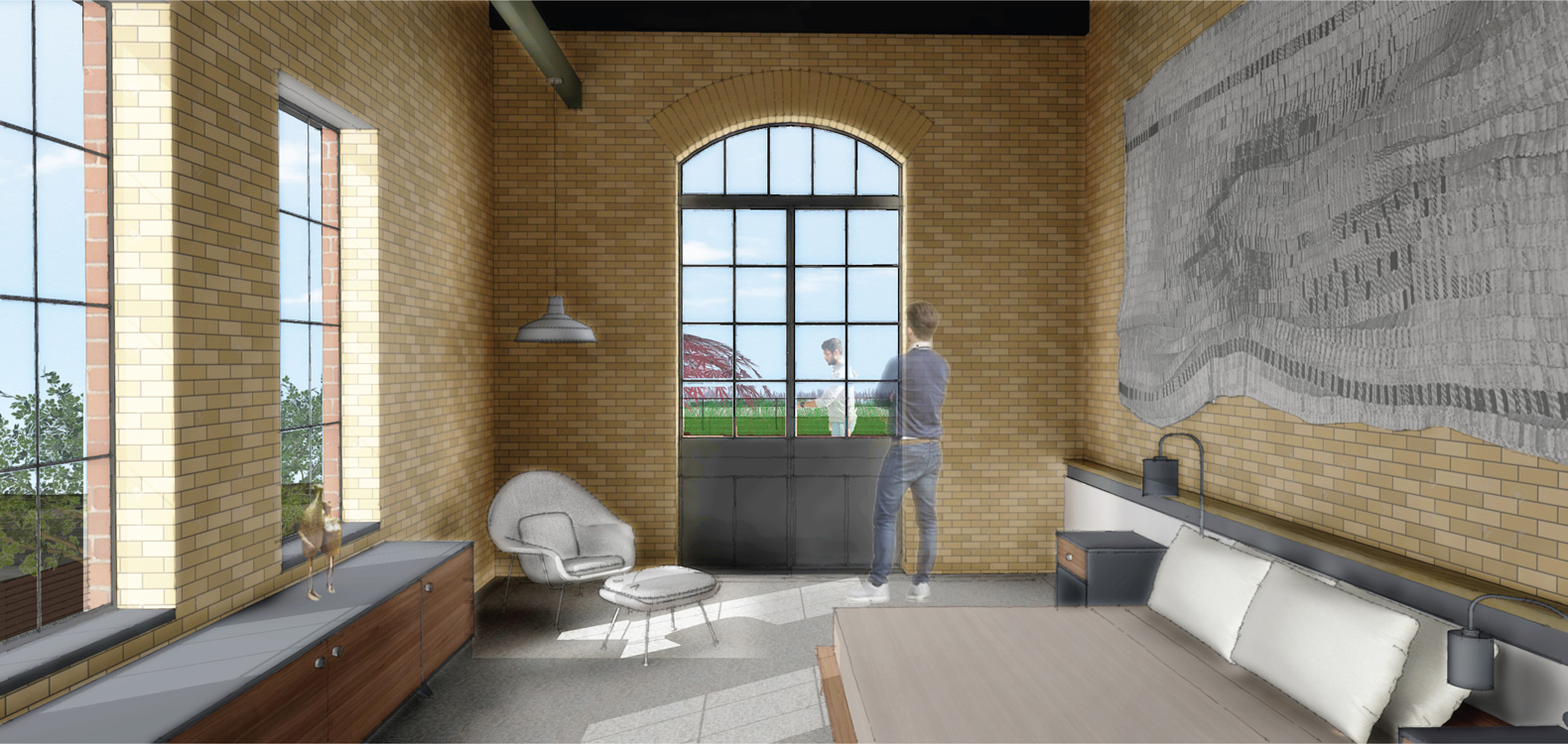 POWER STATION CONVERSION
CREATIVE RE-USE SHAPES A UNIQUE HOME PROPOSAL
A design-trained project manager dreamt this former trolley-barn-turned-electrical-sub-station could make a uniquely special home.
Employing a rare skill set of big picture aesthetic vision, extensive project management experience and a specialization in industrial space due diligence, this client asked us to collaborate with him in exploring a potential conversion. Our challenge was to knit together two freestanding brick structures, showing potential lenders and contractors how the combination could fulfill the expectations of a Midwestern residence while exploiting the most unique attributes of the existing industrial structures.
Emphasizing the long and narrow envelopes, we allocated the circulation paths along the windowed perimeter wall. Maintaining the yellow glazed brick interior, various remnants of the structures' former use are used to locate interventions and program elements. A new construction, glass-walled living room connects the two buildings while creating a secluded courtyard. Our aesthetic choices meld the owner's appreciation of industrial and mid-century modern aesthetics. The property is headed to contract as the design work continues.