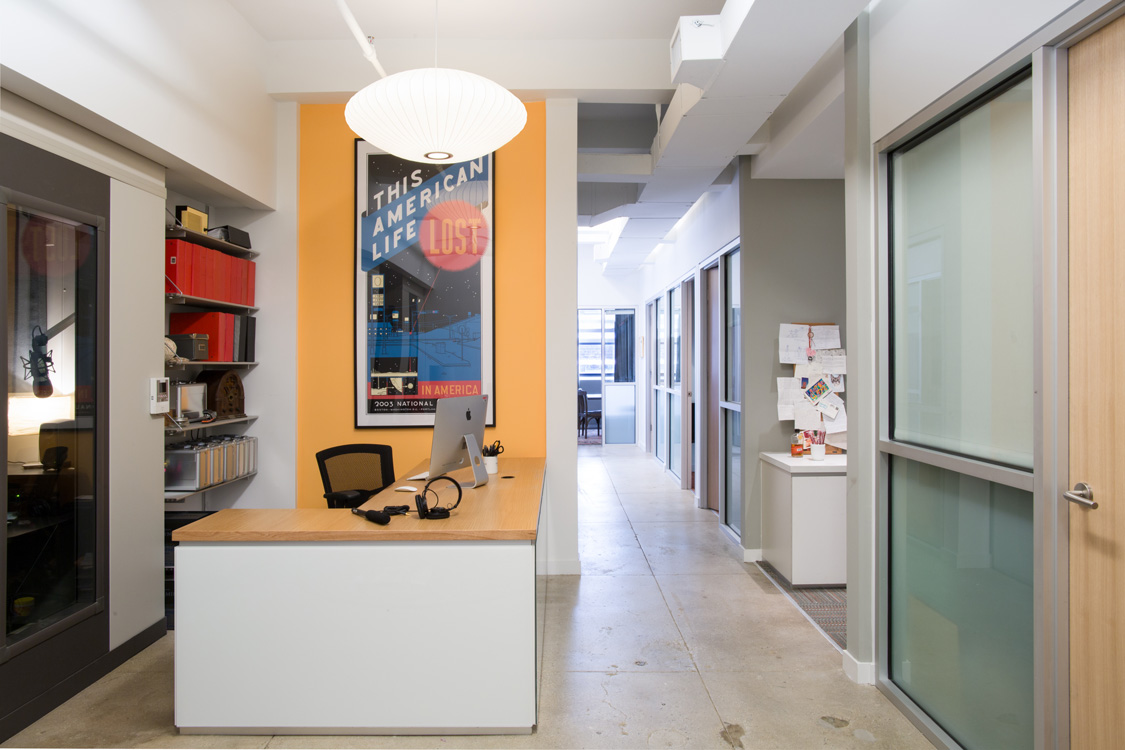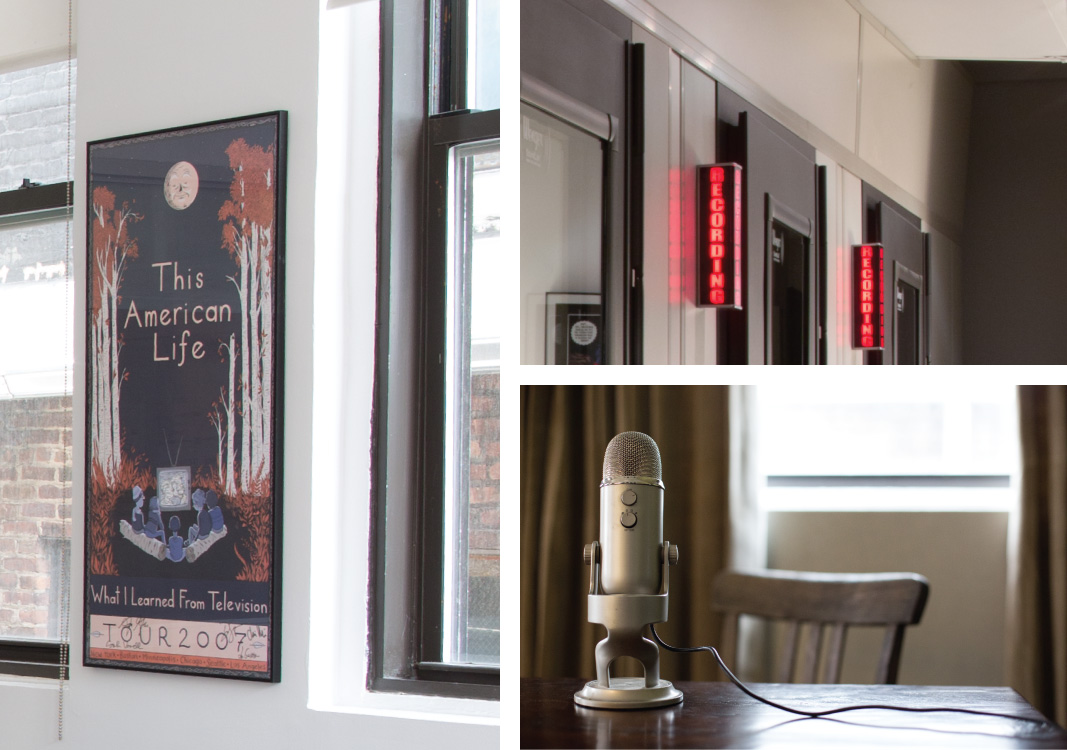 PUBLIC RADIO SUITE
AN OFFICE AND STUDIO EXPANSION FOSTERS GROWTH AND CREATIVITY
Known for its unique evolution of the radio narrative storytelling tradition, public radio's This American Life expanded its office space to foster creative endeavors.
Planning efforts established a new entrance area, doubled the private offices, multiplied recording capacity, and enhanced collaboration spaces throughout. An annex across the hall serves as home base for their popular podcast spin-off, Serial.
Revealing the energy and activity of the creative process informed many of our design and layout decisions. We flanked the entrance with new windowed recording studios. Marked by the primary recording studio at one end and the central, internally positioned reception desk at the other, a wide central passage links the new and original offices. Perpendicular halls and glass walls afford glimpses into enclosed work areas while allowing natural light to penetrate the entire space.
This bright modern framework, appointed with informality, is built to support a collaborative work culture.